A Message from our Director...
---
We are proud to report that according to U.S. News & World Report, that the University of California, and the State of California, are doing very well in the national rankings in healthcare, with UCSF as #7. Inside of the UC systems, the UC Academic Medical Centers make up 5 locations out of the 11 campuses (UCSD, UCLA, UCI, UCDavis, and UCSF), and 2 of these medical centers are once again in the top 10 nationally! Read more here, https://health.usnews.com/health-care/best-hospitals/slideshows/the-honor-roll-of-best-hospitals
UCSF continues to be #1 in the State of California,
the "Best in the West",
and this year is #7 in the U.S.
For these reasons, and so many others, it continues to be an excellent time to Volunteer at UCSF Health! Won't you consider joining us as well?
UCSF Health currently hosts over 700 volunteers with a goal of serving 100 Hours or more per year. We make it easy; just visit our Samaritan site to learn all about how you too can become a Volunteer at UCSF Health! It is such a great time to become involved and give back!
Over this past year, and due to the hard work of our dedicated internal staff, and with the help of our Samaritan Database & Website, we are making it easier to onboard with us. You can do this at your own pace from anywhere 24/7, and we are constantly adding NEW programs into the mix for you to choose from. We are also working with our internal volunteer supervisors on staff, and all of this has resulted in a 30%+ increase in number of new volunteers coming into our system.
The time is right for you to join us too, and we're preparing to provide you with a meaningful opportunity in which to serve and make a difference for our patients, their families, and our staff. Our Mission Statement for Volunteer Services is simple: "We exist to create a welcoming and helpful presence, along with support for our Patients, Guests & Staff." Our Volunteers are passionate, committed, caring and joyful. UCSF Medical Center offers a rich and rewarding volunteer program. Come and learn more about how you too can make a difference for our patients and staff by becoming a volunteer @ UCSF Health today.
We take this slogan to heart – "Amid a thousand Maybe's and a million No's… We believe in the profound and unstoppable Power of Yes! – UCSF, Redefining Possible."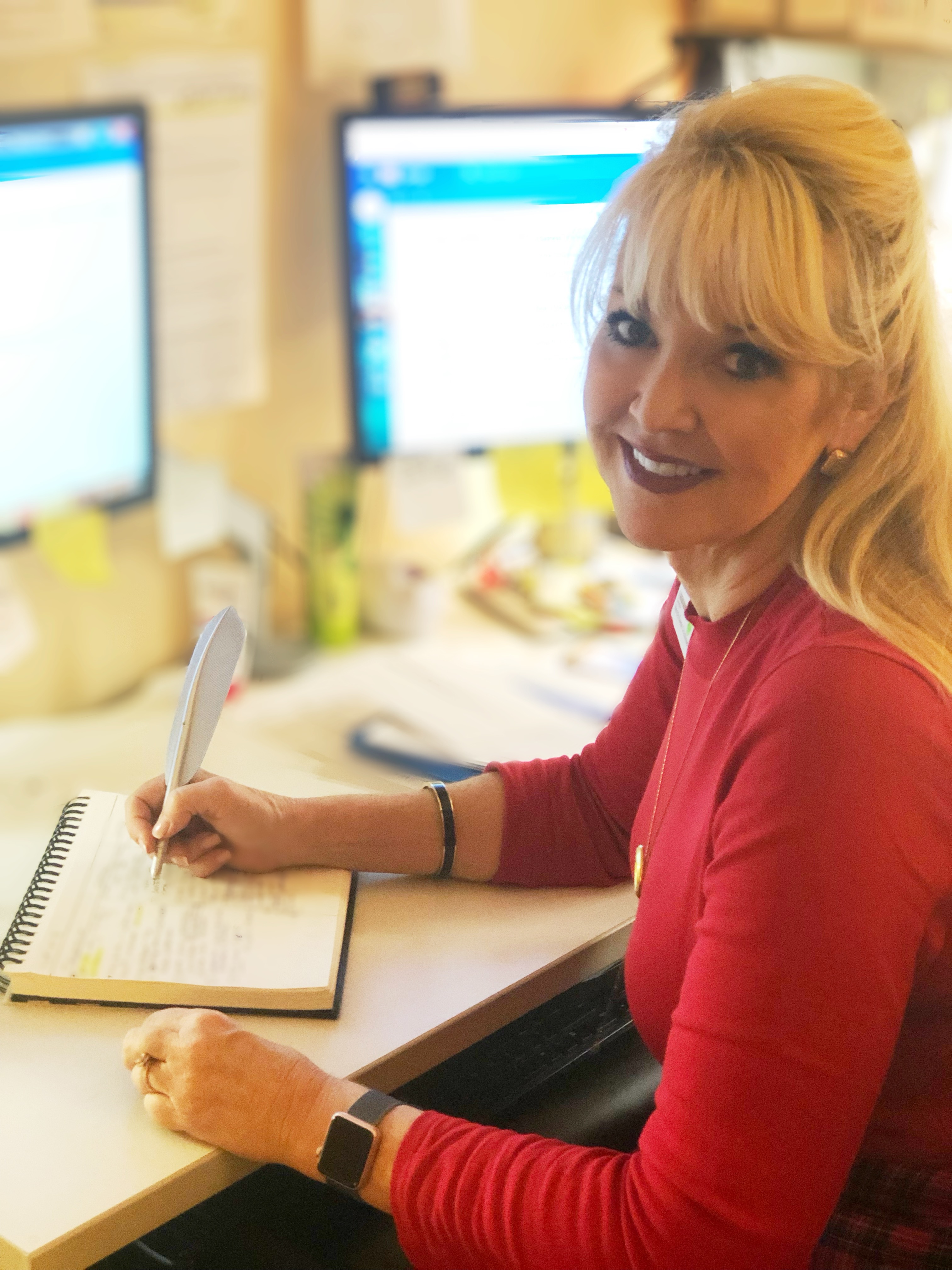 We look forward to seeing you in the Volunteer Services offices!
My Very Best,
Wendy Reese Christensen, CAVS, MA, CDP
Director, Volunteer & Guest Services
Infuse your life with action. Don't wait for it to happen. Make it happen. Make your own future. Make your own hope. Make your own love. And whatever your beliefs, honor your creator, not by passively waiting for grace to come down from upon high, but by doing what you can to make grace happen... yourself, right now, right down here on Earth.
-Bradley Whitford
Volunteers are a special part of the UCSF Health team. Each individual contributes to the success of our Mission Statement, which is "Caring, Healing, Teaching, Discovering." Volunteers have many opportunities to serve under the supervision of professional staff and enhance the quality of patient care, learn new skills, and explore a career in the health field.
Volunteers serve in many different areas, such as visiting and socializing with adult patients, interacting with patients, siblings, and their families with Child Life Services, and greeting hospital visitors and helping with escorting and wayfinding.
The compassionate care provided by our doctors, nurses, staff, and volunteers is a key to our success. UCSF has received countless letters of gratitude from patients and their families, a true measure of the valuable and caring service we provide.
Some of the many rewards of volunteering at UCSF Health are:
Performworking "acts of kindness" and making a difference to the patients, visitors, and staff at UCSF
Helping those in need and making a positive influence in the community
Learning new skills to use toward a medical profession
Exploring a career in the medical field
Meeting new connections, networking
Enhancing school applications